Services
Procurement & Material Supply
Oil, Gas & Petrochemical Equipments
Power Plant Equipment
Food & Pharma Eqiupments
Minig Equipments
Chemicals & Catalyst
Spare Parts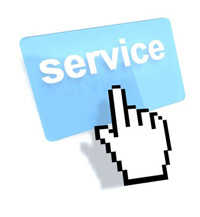 Customer satisfaction
We believe in transparent and close relationship with our customers to help them define their real requirements for the material and then meeting these requirements reliably and economically. It's more than just meeting the technical requirements of the material.

High Level Stockholding
We maintain high levels of stock to immediately respond to your enquiries by accessing the products you need from our own stocks, and if not , are quickly sourced from reliable and quality suppliers.. The Warehousing and logistic capabilities not only help in excellent coverage, but also enables the company to handle day-to- day requirements of customers.

World Class Brands
We understand the importance of quality and deals with approved international manufacturers within each product class. Potential manufacturers, new to the market, are regularly screened through the company.

Competitive Pricing
Regular interaction with suppliers and a clear understanding of client's needs and requirements allow us to consistency offer competitive commercial proposals.

Changing market demands
Support our clients with delivering swift solutions. We provide quality solutions by real efforts to meet changing market-demands and customer's expectations

Fast & Reliable Freighting
We have total command over worldwide freighting by sea, air, truck and rail transport. Our team has extensive experience with the containerization process and ensures that all pipe & fittings is packed to make its journey safely and cost effectively. We can even arrange for SGS inspections should they be required.